Owner map
Visual overview of all shareholders and holdings
Have full control over the ownership structure with direct and indirect owners right up to the personal shareholders.

See real rights holders and underlying shareholders
The ownership chart provides an effective overview of ownership in your own company and to be able to use it vis-à-vis banks and lawyers.
Clients within private equity are particularly happy to always have control over which employees have invested through various companies.
See ownership across larger holding structures
dCompany connects the company's own data with other shareholder books from dCompany and publicly available shareholder data so that you can see ownership in larger structures.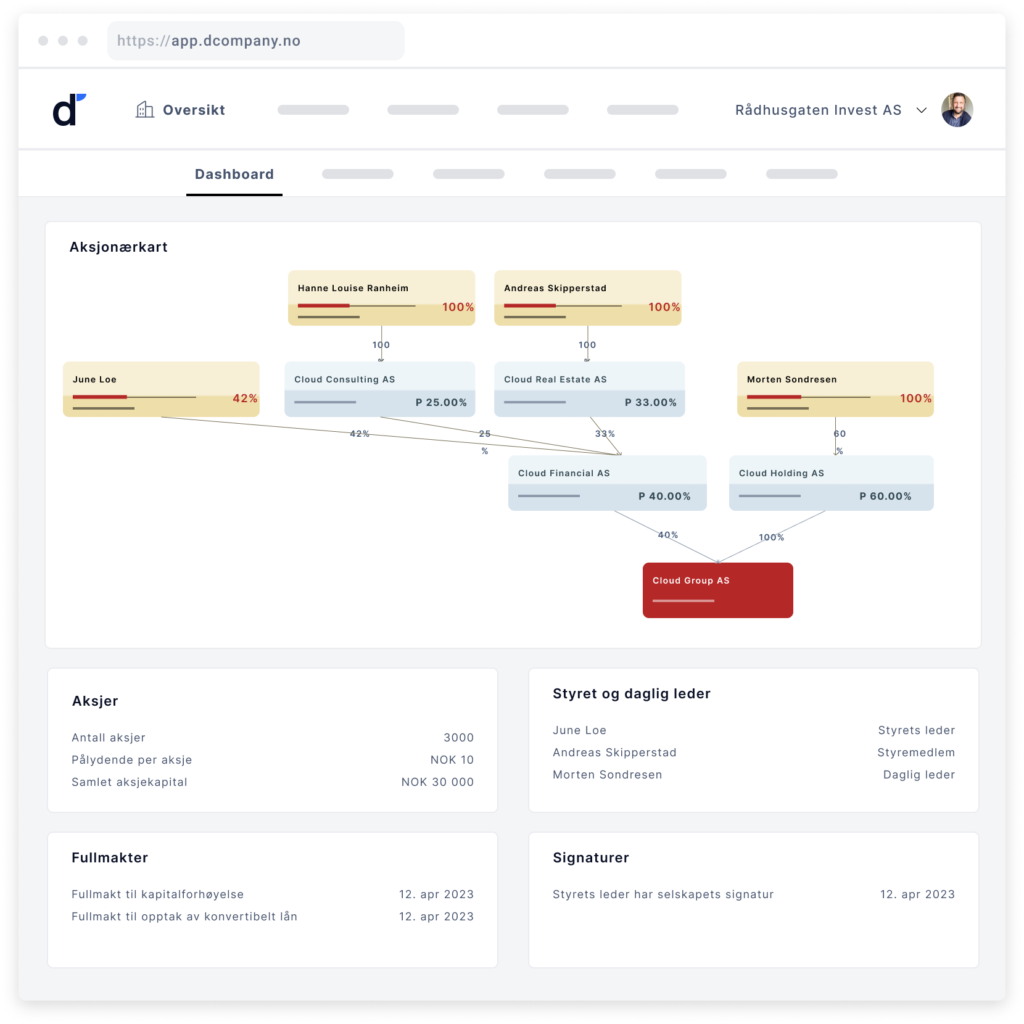 Integrated data
Own data is automatically linked with other shareholder registers and public data.
KYC/AML
Owner map makes it easy to control real rights holders and gives you an overview of underlying share owners in connection with KYC/AML processes (know your client/anti-money-laundering.
Automatic updates
Owner map is automatically updated no later than 24 hours after changes in the share owner book.