Family offices can in many ways act like a private equity fund and therefore much of the same need. They therefore also appreciate having full control and easy access to their own portfolio.
In contrast to what private equity funds normally have, family offices can have an eternal perspective on certain investments. Having a full company history of all investments therefore has particular value.
Family offices may also need to withdraw dividends from that company to the underlying owners. Having full control over what is contributed capital can therefore be of value since this can normally be repaid without dividend tax being calculated.
Several family offices have also established share investment programs for employees (MIP) in companies in which they have invested. They can therefore greatly benefit from using the best practice that dCompany has prepared for such programmes:
The shareholder book gives full control over the history of the individual participant, including the historical cost price and paid-in capital of the shares owned by the employees.
If an employee quits, it is no longer necessary to spend time finding out what the cost price of the individual's shares is. And in the event of an exit, it is easy to find the cost price and the time of acquisition to be able to calculate any tax (relevant for employees who do not invest through the company).
And if the proceeds from the exit come as dividends, there is easy access to what has been paid in capital per share, so that this amount can be repaid tax-free.
Participants in the investment program get access to their individual shareholder page, where it is shown, among other things, how many shares they own and where the transaction history is shown.
On the shareholder side, the company can also publish the tax asset value of the shares so that this is easily accessible to everyone. And if it is desired to disclose the market value, this can be disclosed.
Through a shared folder in the archive, the company can also publish information that it is desirable to share with the shareholders through the shareholder pages.
dCompany also assists family offices and the companies they have invested in with, among other things:
Some companies like to do everything themselves. Others like to outsource most things to advisers. The dCompany platform gives you full flexibility for both options in that it is possible to invite advisers in as administrators on the platform.
Time to follow up with owners in a better way?
With dCompany you give shareholders peace of mind and an overview
Both companies and individual shareholders can download share certificates and closing notes as confirmation of registered transactions. Very practical for companies with many shareholders.
Smarter administration of all types of joint stock companies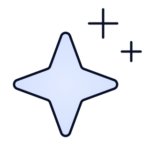 AI text assistant
The built-in text assistant gives you assistance to complete texts, improve, simplify and translate messages to shareholders and when writing agenda items etc.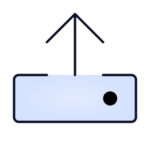 One-click reporting to Brønnøysund
A wide range of company law decisions, such as board elections and capital increases, you can send directly to the Brønnøysund registers directly from the platform. The register message is then created in Altinn.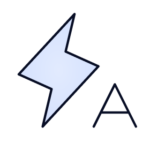 On-the-fly generation of calls and protocols
dBot creates all the necessary documents so that you can easily send them out or sign them with full integration with the shareholder book and articles of association.
Very time-saving.
dCompany is very responsive to feedback and has a customer focus in development.
The service has a user interface that does not require training to be used.
Petter Reistad
CEO
Celsius