YOUR PORTFOLIO IS ALREADY READY
This is how you get started
Sign in
You can log in with BankID 🇳🇴 🇸🇪 or password and one-time code.
Select a company or add new ones
In the portfolio you will find all the companies where you are either registered as managing director or chairman of the board, or where you have been granted user access by others.
It is also easy to access several companies, for example your employer. Search among all Norwegian companies and ask the general manager or chairman of the board for user access to the relevant company.
Synchronize company information
When you open a company for the first time, share and company information is automatically retrieved so that you do not have to enter this manually. To complete, you only need to confirm the denomination and you're good to go 🚀.
A secure solution for your companies
Data storage in Norway
That all data is stored safely in Norway means that your data remains subject to the strict privacy and data protection laws that Norway has.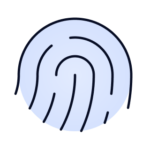 Secure access control
Only authorized users have access to your documents and data. This ensures that your trade secrets and confidential documents do not fall into the wrong hands.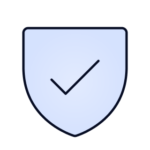 Encryption of your data
Encryption ensures that your data, both personal information and sensitive business documents, is protected against unauthorized access, alteration or deletion.
Automatic safety monitoring
The solution in dCompany is continuously monitored for any threats or breaches of security. Any deviations are quickly identified and dealt with to ensure that the data remains safe.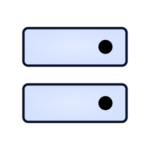 Backup and recovery
Automatic backups ensure that you never lose valuable information. You can quickly restore to an earlier version of your documents if necessary.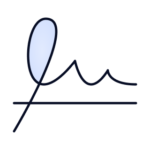 E-signature at the highest level of security
Electronic signing with BankID is the easiest, safest and fastest way to sign.