Shareholder book
Full control over shareholders, history and changes
Always updated overview of ownership
Supports all share classes
Full control of historical cost price and paid-in capital per stock
Register transactions yourself or leave it to advisors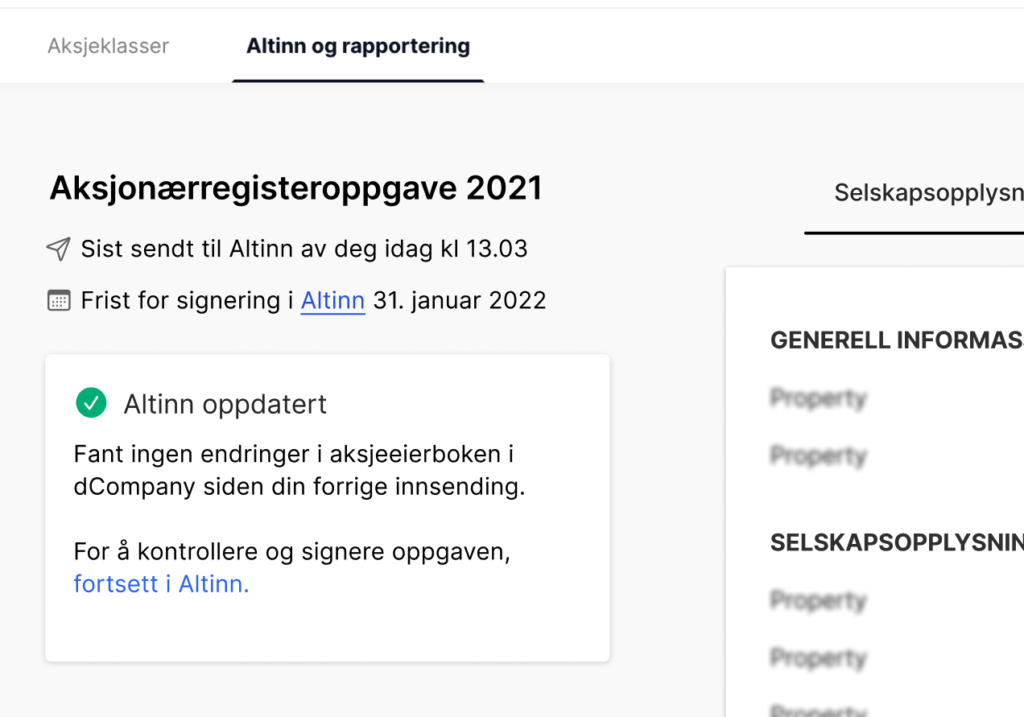 Submit the shareholder register statement directly from the shareholder book
Delivery of the shareholder register statement can be carried out directly from the shareholder book with a few clicks. This way you avoid registering the same transactions several times.
Both for companies and for administrators

Always updated overview of ownership

Supports all share classes

Full control of historical cost price and paid-in capital per stock

Register transactions yourself or leave it to advisors

Send the shareholder register statement directly to Altinn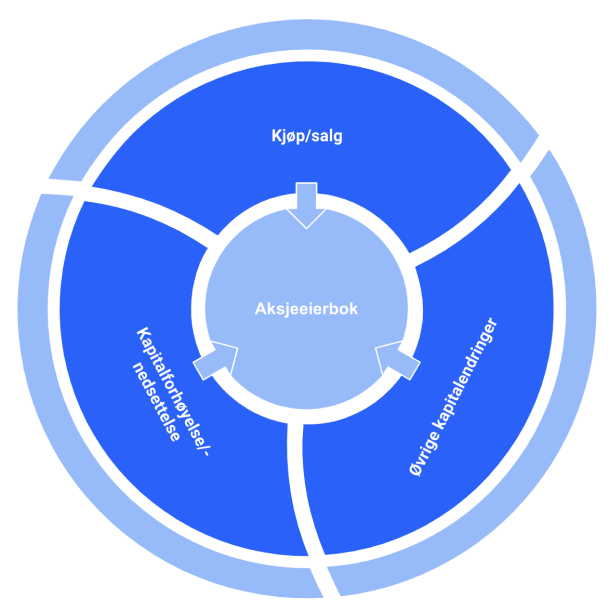 Integrated shareholder data eliminates manual operations
The shareholder book is automatically updated when transactions and company events are registered, and is integrated with a digital archive and signing solution.
Register transactions yourself or leave it to advisors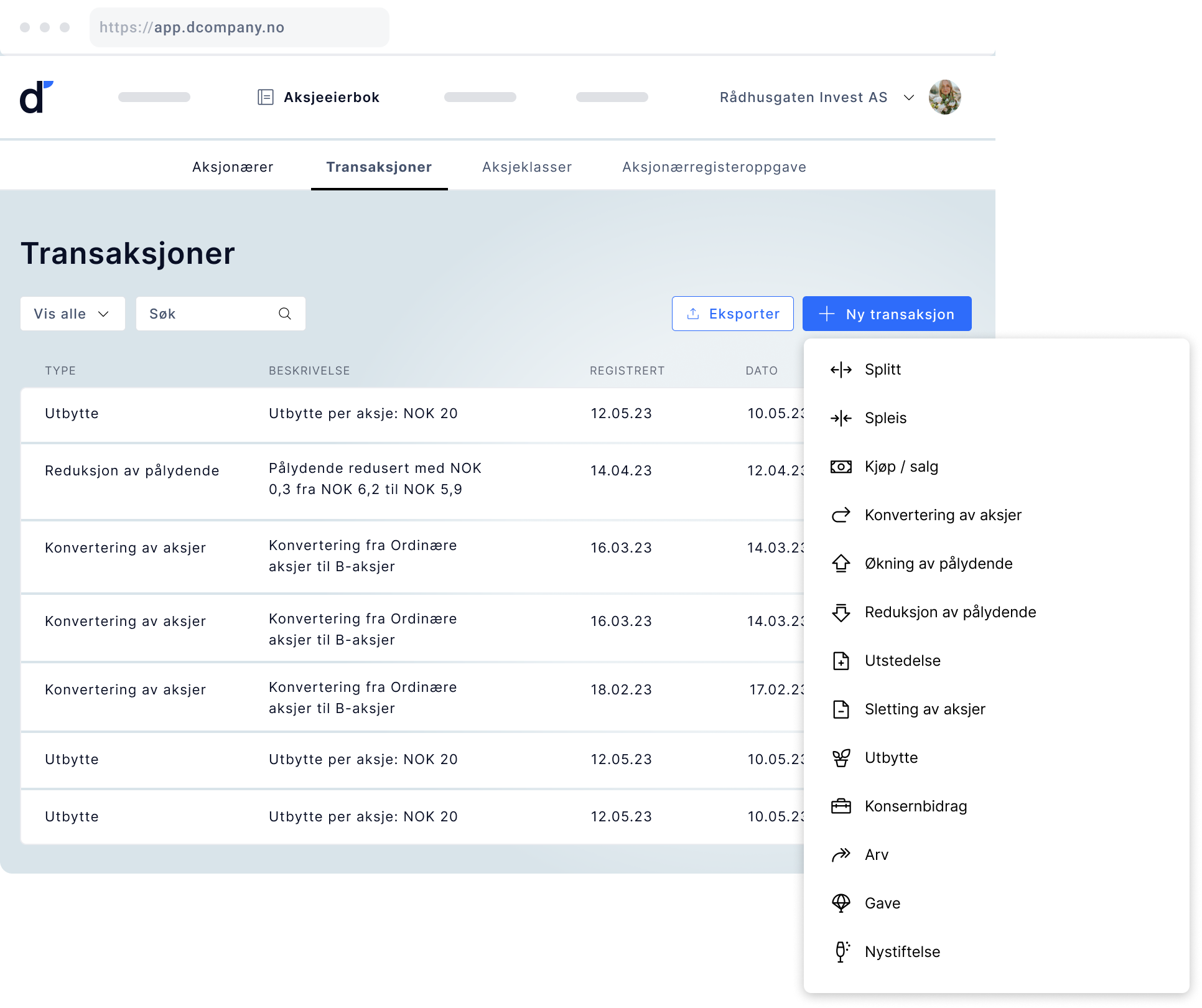 New foundation
Stock per date
Buy Sell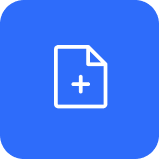 Issue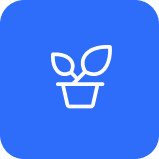 Dividend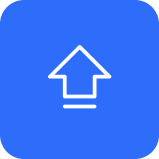 Increase in denomination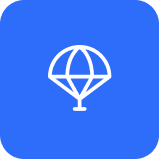 Heritage
Reduction of face value
Deletion of shares
Gift
Split
Splice
Conversion of shares
Group contribution
Main functions
Shareholder overview
Full overview of all shareholders, ownership, historical cost price and paid-in capital per stock
Share certificate
Share certificates document the shareholder's shareholding. These can be easily downloaded by the shareholder himself from his individual shareholder page.
Numbering of shares
Full numbering of shares with number tracking.
Registration of transactions
The transaction log gives you full corporate memory, and ensures that you comply with the Norwegian Companies Act's requirement to register all transactions in the shareholder book.
Reversal of transactions
You can easily reverse the last transaction. All changes are then automatically rolled back.
Automatic distribution
Automatic distribution of shares in the event of splits and mergers
One click and you're up and running
The first thing that happens when you register one of your companies in dCompany is that company information is obtained from the Brønnøysund registers and shareholder information is obtained from your last shareholder register statement at the Tax Agency. Fully automatic.
If you want a full history, it is also easy to enter transactions from foundation to the present day.
We carry out capital changes and other company events efficiently with high quality and in addition we get big savings. We also value the ownership maps, which always give us up-to-date information about our companies.
Henrik Lisæth
Partner and co-founder
Explore Equity AS
Are you responsible for managing many shareholders and/or companies?
Then you have come to the right place. dCompany is ideal for those who want good quality information and data, streamline processes and reduce costs related to the management of limited companies, ownership history, capital changes and other formal changes across several companies.
dCompany is also used by individual companies with little complexity and by advisers for follow-up of client portfolios.