Real estate players often have many joint stock companies in their portfolio, whether these are companies that are managed for others or they are privately owned companies. It is therefore of great value to have easy access to the entire portfolio in a digital interface where it is possible to click on the individual company to either retrieve information or do something.
Many of the property companies are wholly owned, and board meetings and general meetings can therefore be purely formal processes where the purpose is to document and fulfill statutory requirements. dCompany has therefore made it quick and easy to quickly create all documentation with only a minimum of information requirements. For example, in a wholly owned company, you can hold individual board meetings and hold ordinary general meetings within minutes – and then all documents have been signed and archived on the platform.
We also find that our automatic integration with Altinn for delivery of the shareholder register task is popular. When transactions only need to be registered once in the shareholder book, it will lead to both increased quality and consistency in what is delivered through the shareholder register statement. In addition, it saves time.
dCompany assists real estate agents with, among other things:
Some companies like to do everything themselves. Others like to outsource most things to advisers. The dCompany platform gives you full flexibility for both options in that it is possible to invite advisers in as administrators on the platform.
Time to follow up with owners in a better way?
With dCompany you give shareholders peace of mind and an overview
Both companies and individual shareholders can download share certificates and closing notes as confirmation of registered transactions. Very practical for companies with many shareholders.
Smarter administration of all types of joint stock companies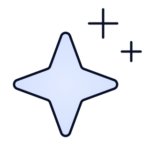 AI text assistant
The built-in text assistant gives you assistance to complete texts, improve, simplify and translate messages to shareholders and when writing agenda items etc.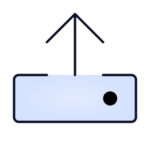 One-click reporting to Brønnøysund
A wide range of company law decisions, such as board elections and capital increases, you can send directly to the Brønnøysund registers directly from the platform. The register message is then created in Altinn.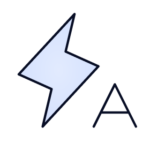 On-the-fly generation of calls and protocols
dBot creates all the necessary documents so that you can easily send them out or sign them with full integration with the shareholder book and articles of association.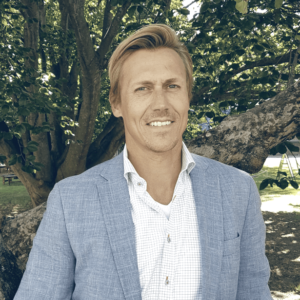 dCompany reduces risk and is a useful tool for managing board meetings, general meetings and legal resolutions.
We have also used it in connection with in-kind deposits. It saves us time and reduces the risk of errors.
Joakim Fuglerud
CEO
Karlander Property