Document robot
Lightning-fast and professional handling of changes in your companies 🦸
dBot allows you to easily specify what you want done, and then it helps you with the implementation from start to finish. For example, if you want to change the name of the company, it is sufficient to enter the new name and dBot then creates the documentation necessary for the name change.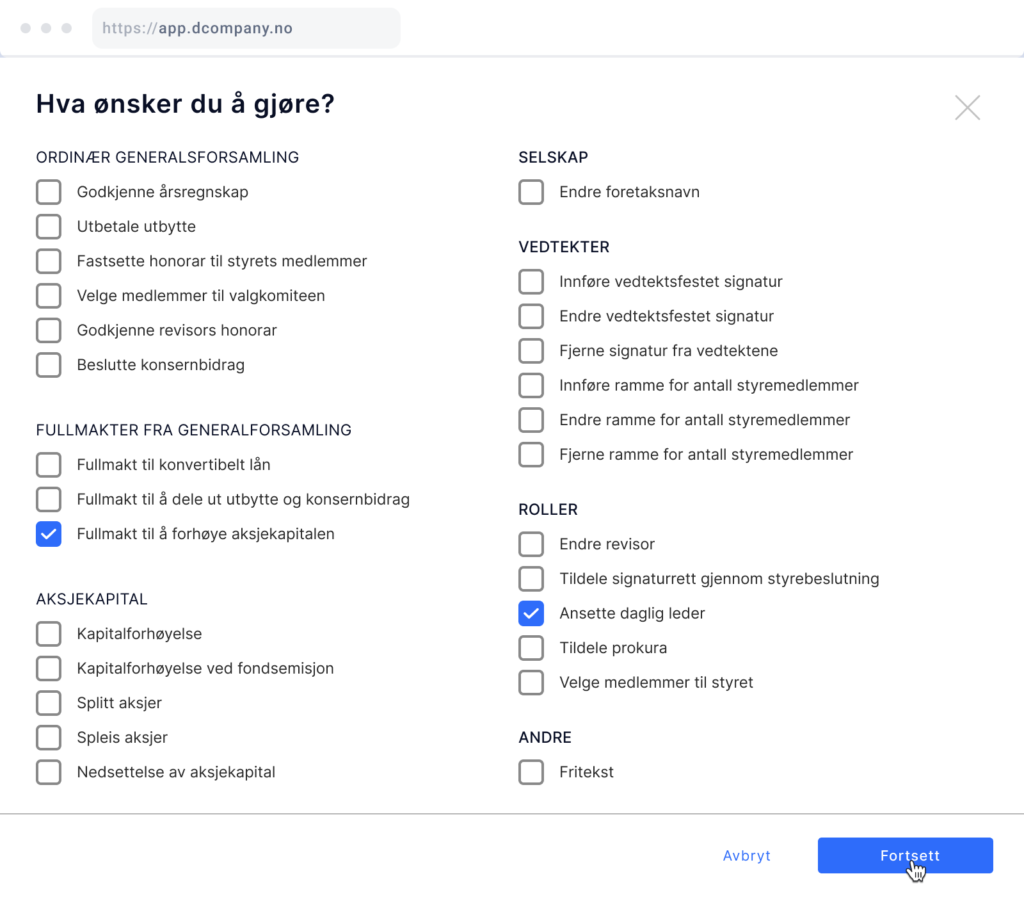 Combine freely what you need to get done
We at dCompany like to start with the goal. We have therefore defined a large number of company law decisions and digitized best practice to reach the goal of the individual decision. That way, we can let you tell us what you want to do, before the platform takes you there in a simple and safe way.
Automatic creation of notices and minutes for board meetings and general meetings
dBot creates all the necessary documents so that you can easily send them out or sign them with full integration with the shareholder book and articles of association.
This enables you to manage companies in a fast and efficient manner and ensures that you are always efficient and professional in meetings with the board and shareholders.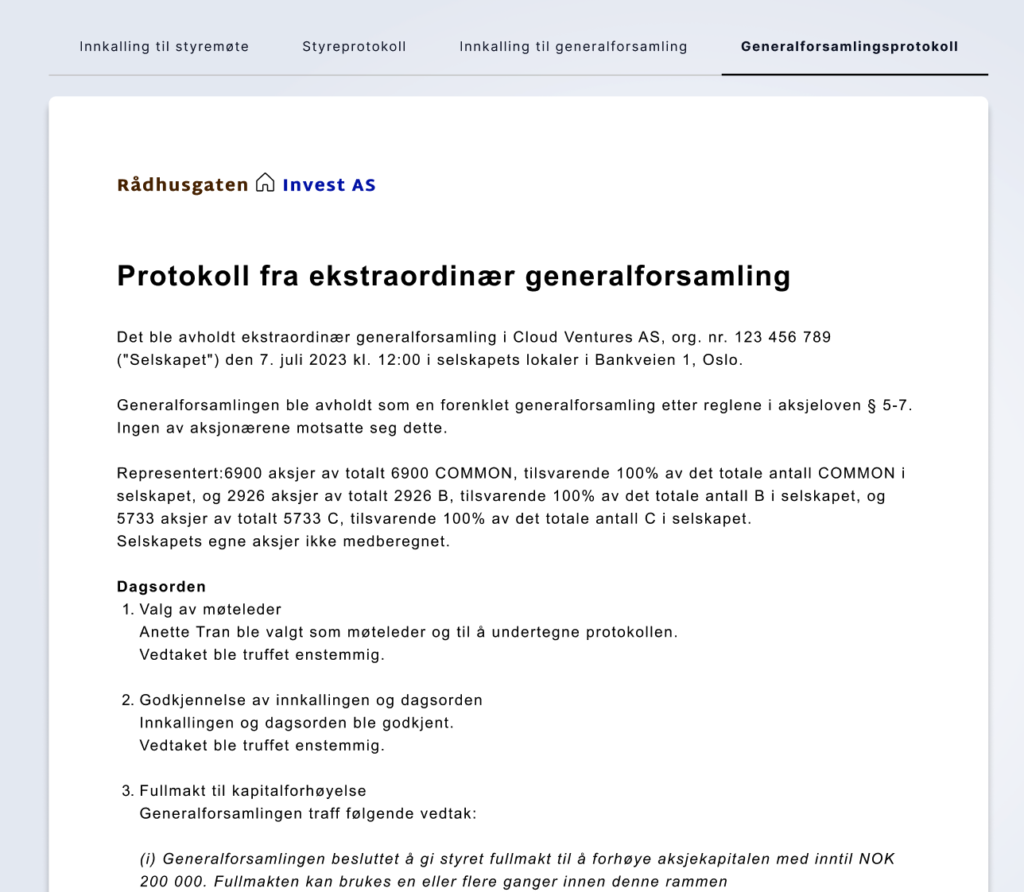 Eliminate duplicate work, rework and manual operations
When a company change has been adopted and implemented, dBot automatically updates the shareholder book, the articles of association, the power of attorney register, the signing module and the archive.
In addition to being simple, it ensures consistent quality and that the articles of association and shareholder book are updated at all times.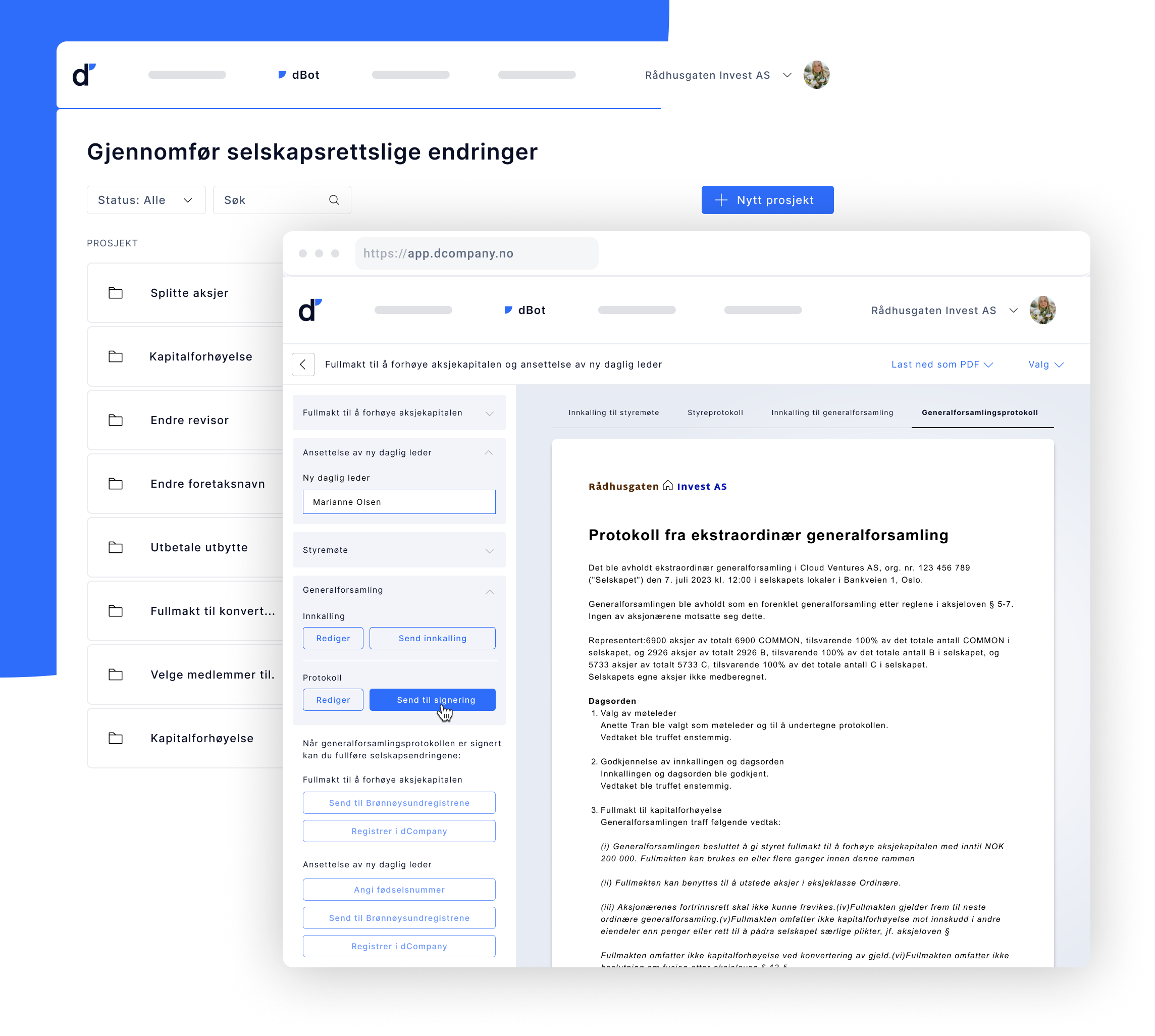 dBot provides you with ready-made notices, board and general meeting minutes, subscription forms, reports etc.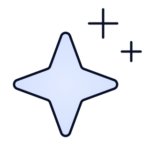 AI text assistant
The built-in text assistant gives you assistance to complete texts, improve, simplify and translate messages to shareholders and when writing agenda items etc.
Automatic updating of the shareholder book and articles of association
If you have used dBot to make a decision, the platform will automatically update both the articles of association and the shareholder book. All so that you don't have to enter the same information more than once and so that there is consistent quality on all data.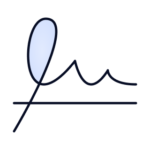 Integrated signing
Obtain signatures in an efficient, flexible and secure way. Choose yourself which type of signature is permitted per document. Recipients without access to BankID can sign in other ways that are also accepted as valid by the Brønnøysund registers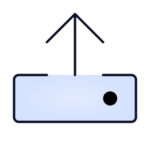 Direct submission to the Brønnøysund registers
A wide range of company law decisions, such as board elections and capital increases, you can send directly to the Brønnøysund registers directly from the platform. The register message is then created in Altinn.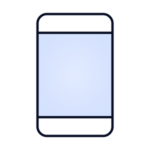 Designed for people on the go
dCompany is a responsive application that gives you full access to all functions, regardless of which platform you are on.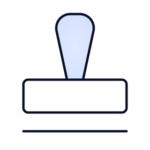 Developed and quality assured by experts
dCompany has been developed by Norway's most experienced business lawyers and technologists
What do you need to get done?
Automatic generation of notices and minutes, as well as sending and signing, automatic updating of articles of association and the shareholder book and submission to the Brønnøysund registers directly from the platform.