Share shares quickly and easily with automatic generation of notices and minutes, signing, automatic updating of articles of association and shareholder book; and submission to the Brønnøysund registries.
Formal process
The general meeting can decide to split the company's shares into two or more shares. The platform currently does not support splicing in numbers that are not whole numbers.
In the event of a merger, there is no increase in the share capital. Existing share capital is only distributed among fewer shares than originally.
Splitting shares can create challenges because it can lead to the creation of fractional shares overall for the company. This must be avoided. Furthermore, challenges can be created because fractional shares can arise for individual shareholders. This can be handled by distributing the fractional shares between the shareholders so that all shareholders change with a whole number of shares.
When splicing, it is also important to avoid that the nominal value per stock does not go up.
Split stocks on 1-2-3
Automatic control:
The splice cannot cause the denomination to have an unlimited number of decimal places – the platform checks this
The splice cannot lead to the creation of fractional shares combined for the company – the platform checks this
The platform distributes the shares automatically to the company's existing shareholders.
There a distribution according to original ownership would have resulted in fractional shares (which is not permitted), the shares are distributed to the shareholder or shareholders with the highest fraction until there are no more shares to distribute
It is possible to manually adjust the distribution of the shares, for example in a situation where a shareholder does not want to accept that the number of shares allocated is rounded down.
Follow-up
The decision to split is easily registered in the dCompany platform ( shareholder book and transaction log ) and in the Brønnøysund registers.
Combine events
With dBot you can combine free text and automated company events in the same formal process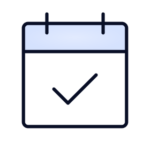 Digital invitations
Send invitations to board meetings and general meetings directly from the platform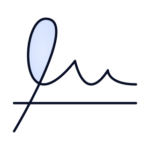 E-signature
Sign protocols with Norwegian or Swedish BankID, e-mail or hand signature
Norwegian and English
Choose between Norwegian, English or bilingual documents
Very time-saving.
dCompany is very responsive to feedback and has a customer focus in development.
The service has a user interface that does not require training to be used.
Petter Reistad
CEO
Celsius