MESSAGE MODULE
Effective and professional communication with board members and shareholders
With the message module, you don't have to keep track of e-mail addresses for the board and shareholders. Send messages to all or selected board members with a few clicks and if you need help writing the text, you can just ask for writing help from dBot (AI).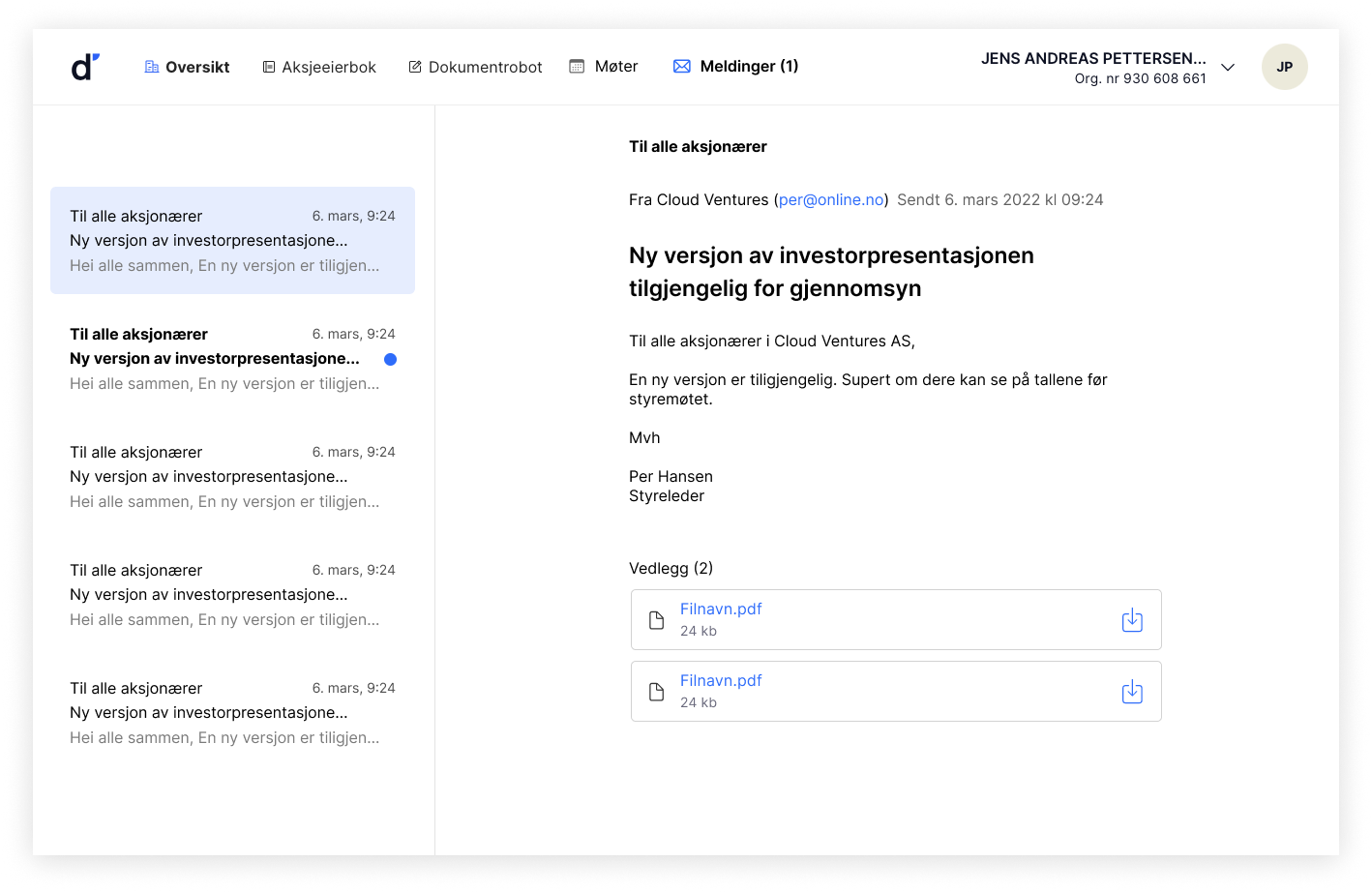 Messages are sent both as e-mail and to the inbox in dCompany
Messages can be sent directly without the need to do anything other than select the recipients, the board or the shareholders. You can also customize the recipient list individually.
AI text assistant
The built-in text assistant gives you assistance to complete texts, improve, simplify and translate messages to shareholders and when writing agenda items etc.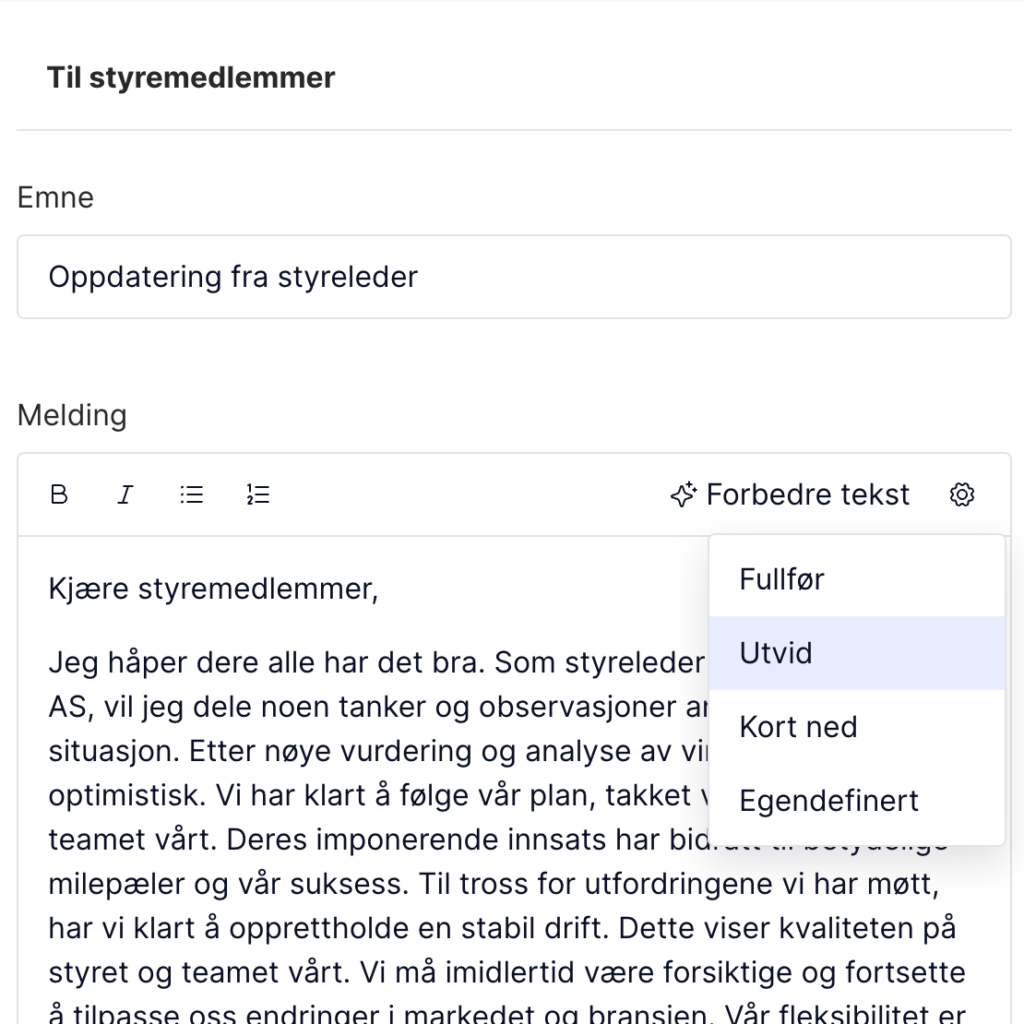 Functions
Collective or individual mailing to board members or shareholders
Uploading attachments
Traceability of who has received the message
Writing help from dBot based on AI
Time to follow up with owners in a better way?
With dCompany you give shareholders peace of mind and an overview
Both companies and individual shareholders can download share certificates and closing notes as confirmation of registered transactions. Very practical for companies with many shareholders.